Ergonomic Evaluation of Maize Seeding using Conventional Method and Lightweight Motorized Maize Seeder
Abstract
Manual activity in maize seeding shows an awkward posture due to repetitive movement on walking forward, body lowering, knee bending, squatting, digging, and seed sowing, which can cause body tiring. These are the symptom of human fatigue or the ergonomic hazard in an agricultural field, leading to Musculoskeletal Disorders (MSD) if done repeatedly and extended for a long time. The paper explained the ergonomic evaluation of seeding risk assessment using two methods; bare hand and lightweight motorized maize seeder. The evaluated maize seeder was designed with a minimum number of parts to make the assembly and maintenance requirements easy without affecting the functionality of the metering device. The maize seeder is easy to operate, light to carry, and convenient to use with a single-handed griper to improve ergonomics in the field. Using the concept of gravitational drop and the battery to power the motor, the farmer experiences a slightly bent body position with a relaxed posture that requires less stressful angles on seeding activity. Seeding postures on methods were evaluated using Rapid Upper Limb Assessment (RULA) and Rapid Entire Body Assessment (REBA) to determine the area of bodily discomfort. The RULA result shows that the ergonomic risk score on manual seeding activity was at score 7, which is high risk compared to seeding activity using the maize seeder, which results in a score of 4 that shows a low risk.In comparison, the REBA result shows a high risk on manual seeding with a score of 11 and a low risk on seeding with a seeder, which is in score 3—seeding by bare hand, adopting poor posture at the neck, trunk, and wrist twist. The work rate for seeding maize using the conventional method and seeder was 0.114 m/s and 0.167 m/s, respectively. The study concludes that using the lightweight motorized maize seeder can reduce the risks of MSDs due to working in an awkward posture in sowing maize on the field.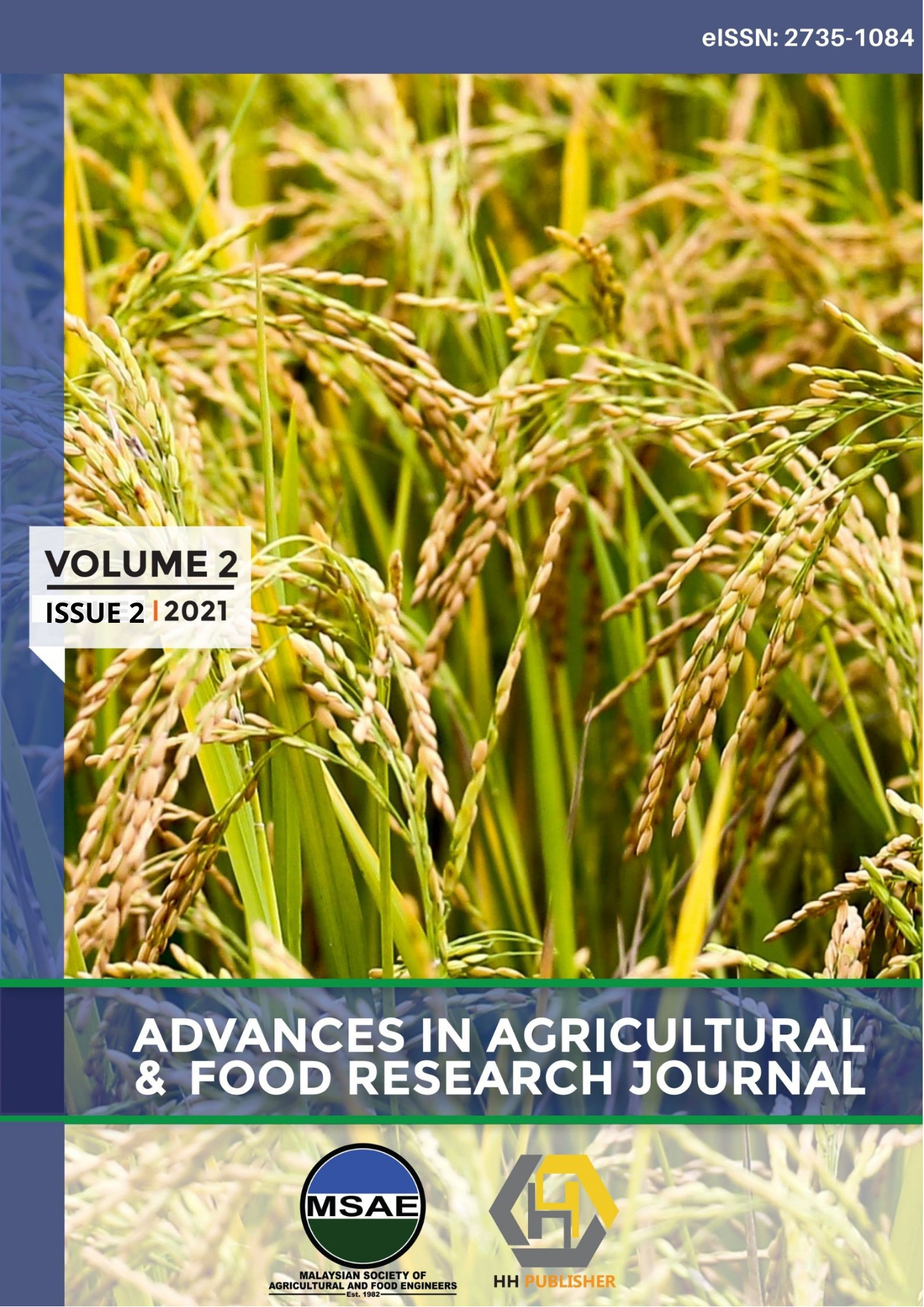 Downloads
Section
ORIGINAL RESEARCH ARTICLE
License
Copyright (c) 2021 Hafidha Azmon Azmon, Mohd Fazly Mail, Mohd Nadzim Nordin
This work is licensed under a Creative Commons Attribution-NonCommercial 4.0 International License.
Author(s) shall retain the copyright of their work and grant the Journal/Publisher right for the first publication with the work simultaneously licensed under:
Creative Commons Attribution-NonCommercial 4.0 International (CC BY-NC 4.0). This license allows for the copying, distribution and transmission of the work, provided the correct attribution of the original creator is stated. Adaptation and remixing are also permitted.

This broad license intends to facilitate free access to, as well as the unrestricted reuse of, original works of all types for non-commercial purposes.
The author(s) permits HH Publisher to publish this article that has not been submitted elsewhere.