Comparison Study on Fiber and Cocopeat from Young Coconut Husks and Old Coconut Husks
Abstract
Fiber and cocopeat are waste products from coconut husks that can be turned into value added products. Fiber and cocopeat from old coconut husks are well known in coconut industry in the world. This paper described fibre strength from young coconut husks, nutrient content and water-holding ability of young coconut cocopeat compared to old coconut cocopeat. The strength of fiber was determined by using Instron Universal Testing Machine. The results showed that mean load at break for young coconut fiber was 13.76 N while mean load at break for old coconut fiber was 14.93 N. Maximum tensile stress for young coconut fiber was 1.55 MPa and 1.76 MPa for old coconut fiber. The nutrient contents were determined for young cocopeat and old cocopeat resulted as phosphorus (372.79 ppm, 339 ppm), potassium (6829.68 ppm, 10040.46 ppm), calcium (508.74 ppm, 578.40 ppm), magnesium (468.67 ppm, 715.60 ppm) and sodium (1579.70 ppm, 3917.60 ppm). The pH value was 6.55 and 5.39 respectively. The ash contents were 2.62% for young cocopeat while 4.06% for old cocopeat. For water holding ability test, moisture content of each sample from young coconut cocopeat and old coconut cocopeat was determined by using soil moisture meter. After seven days with water added 500 ml two times/day, results showed that water holding ability for peat moss was the best while young cocopeat was better than the old cocopeat. All the results showed that fiber and cocopeat from young coconut husk have high potential for sustainable production in the coconut industry.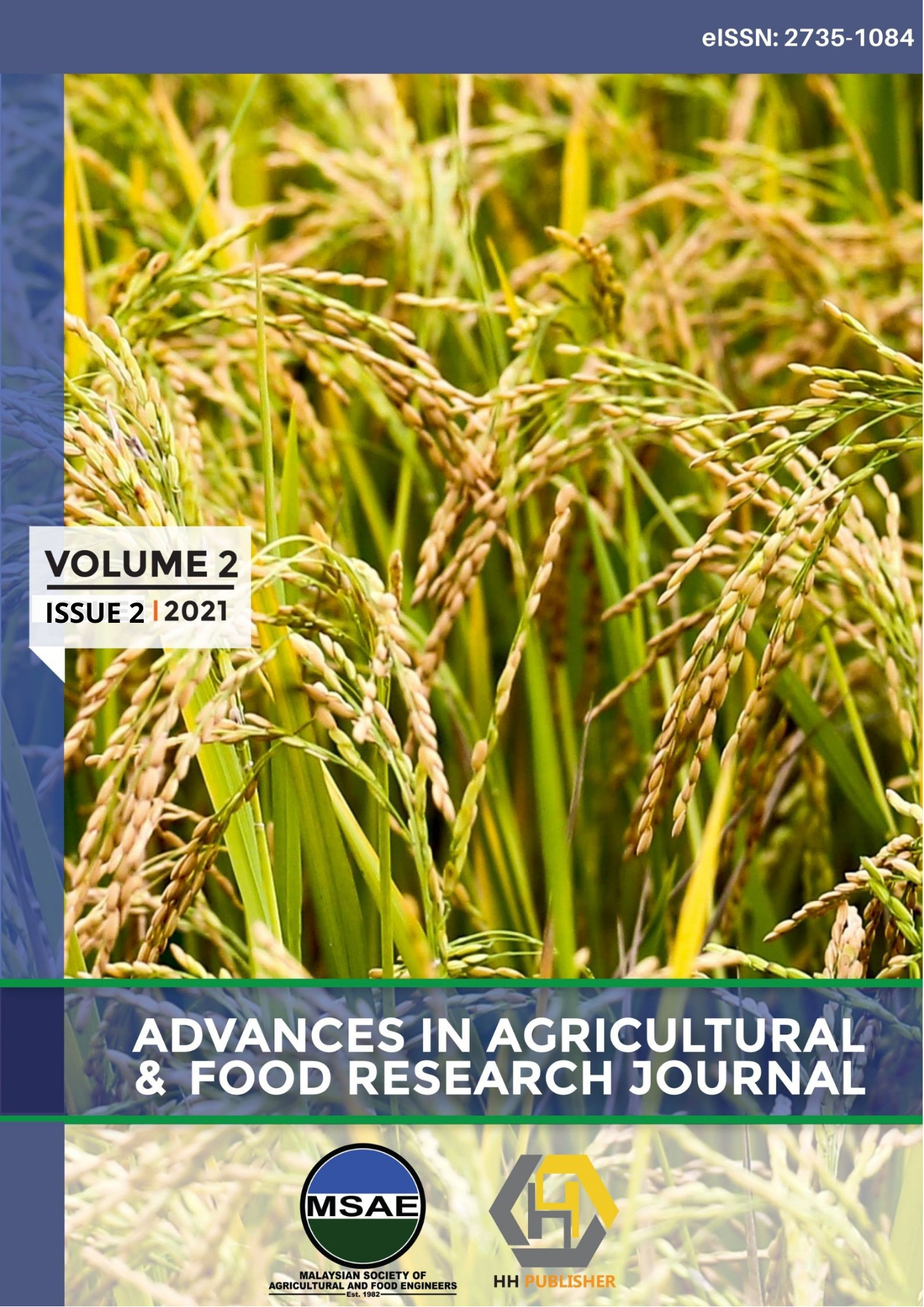 Downloads
Section
SHORT COMMUNICATION
License
Copyright (c) 2021 Mohd shahmihaizan Mat jusoh, Mohd Nadzim Nordin, Wan Mohd Aznan Wan Ahamad, Md Akhir Hamid
This work is licensed under a Creative Commons Attribution-NonCommercial 4.0 International License.
Author(s) shall retain the copyright of their work and grant the Journal/Publisher right for the first publication with the work simultaneously licensed under:
Creative Commons Attribution-NonCommercial 4.0 International (CC BY-NC 4.0). This license allows for the copying, distribution and transmission of the work, provided the correct attribution of the original creator is stated. Adaptation and remixing are also permitted.

This broad license intends to facilitate free access to, as well as the unrestricted reuse of, original works of all types for non-commercial purposes.
The author(s) permits HH Publisher to publish this article that has not been submitted elsewhere.