Potential of Pennisetum purpureum weed extract on inhibition of anthracnose pathogen, Colletotrichum gloeosporioides on mango fruits
Abstract
Anthracnose is the major pre- and postharvest disease of mango which caused by Colletotrichum gloeosporioides. In-vitro and in-vivo studies were done to evaluate the antifungal activity of Pennisetum purpureum weed extract on control of C. gloeosporioides. Result: The in-vitro result showed that methanol crude extract of P. purpureum exhibited the best antifungal activity against C. gloeosprioides with an average minimum inhibition concentration value of 3.13 mg/ml and it had the highest total activity (5.28 ml/g) on inhibition of C. gloeosprioides. Meanwhile, the in-vivo result demonstrated that the fruits coated with alginate incorporated crude extract at a concentration of 18 mg/ml were most effective in retaining fruit firmness and had the smallest size lesion in diameter (0.34 cm) as compared to other treatments. The phytochemical assay of methanolic crude extract revealed the presence of phenolic compound (tannins), alkaloids and flavonoids but steroids, saponin, amino acid and oil were absent. Conclusion: This study has demonstrated that alginate based coating incorporated with methanolic crude extract of P. purpureum could be used to inhibit anthracnose pathogen of C. gloeosporioides, thereby extending the shelf life of mango fruits.
Keywords: anthracnose, coating, compound, plant extract, mango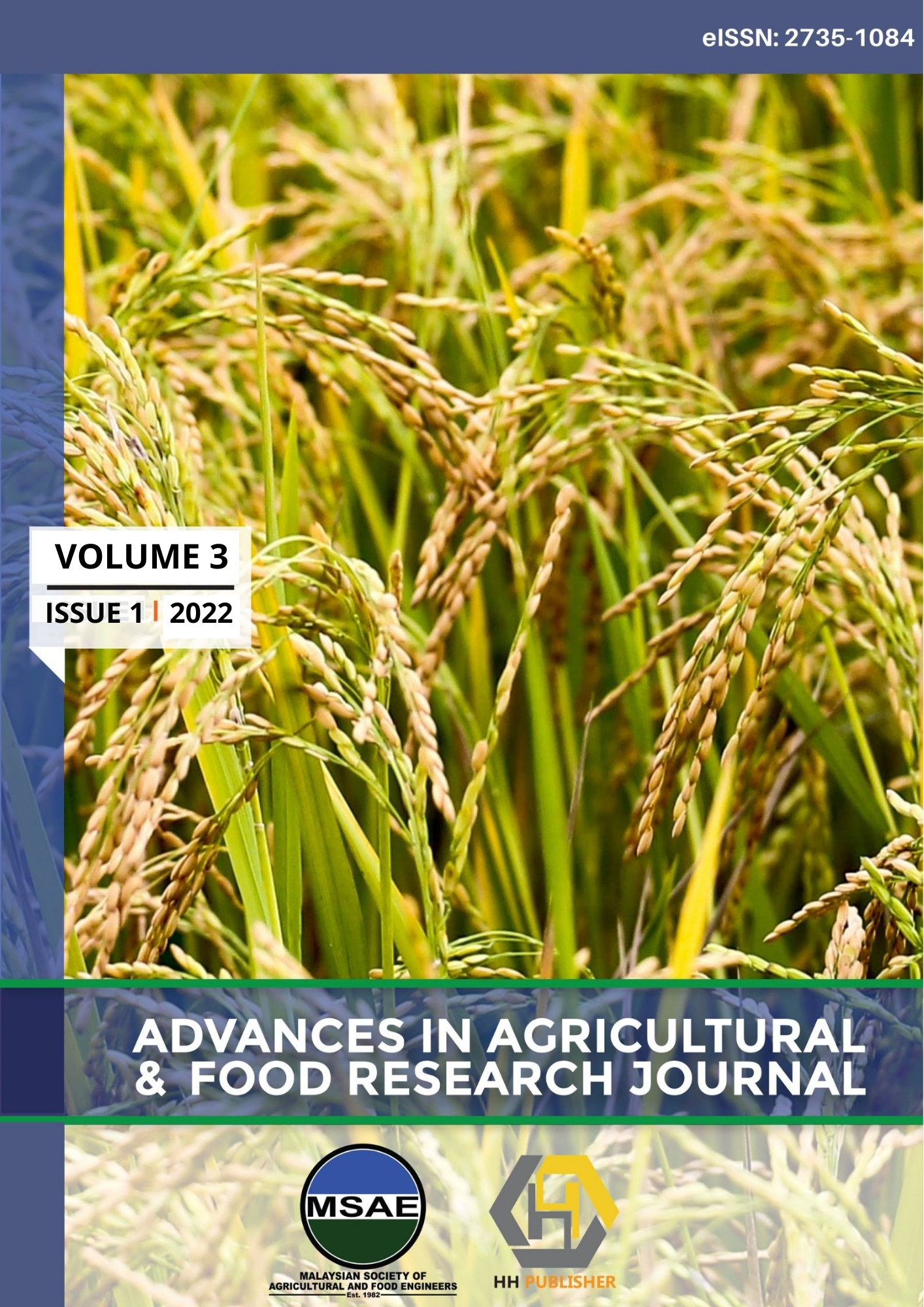 Downloads
Section
ORIGINAL RESEARCH ARTICLE
License
Copyright (c) 2022 Tse Seng Chuah, Eh Teet Sudau
This work is licensed under a Creative Commons Attribution-NonCommercial 4.0 International License.
Author(s) shall retain the copyright of their work and grant the Journal/Publisher right for the first publication with the work simultaneously licensed under:
Creative Commons Attribution-NonCommercial 4.0 International (CC BY-NC 4.0). This license allows for the copying, distribution and transmission of the work, provided the correct attribution of the original creator is stated. Adaptation and remixing are also permitted.

This broad license intends to facilitate free access to, as well as the unrestricted reuse of, original works of all types for non-commercial purposes.
The author(s) permits HH Publisher to publish this article that has not been submitted elsewhere.