Effects of flowing water on soaking water quality during the retting process of pepper berries (Piper nigrum L.)
Abstract
This study assesses the effects of flowing water on soaking water quality during the retting process of pepper berries. Generally, there are organic matters and the bioactive compounds that naturally exist in pepper that may have leached out into the soaking water because of the prolonged retting process. Daily samplings were carried out by triplicate of water sample for 7 consecutive days. The soaking test was carried out by having 5 kg of pepper berries soaked under the flowing water with the flow rate 70 L/min. Six parameters were measured based on standard methods: pH, turbidity, dissolved oxygen, chemical oxygen demand total dissolved solids and colour. The results showed the changes of soaking water in turbidity (from 13.73 ±0.85 NTU to 33.53 ±0.71 NTU), pH (from 6.95 ±0.02 to 6.23), dissolved oxygen (from 7.75 ±0.09 g/ml to 6.15 ±0.02 g/ml), chemical oxygen demand (from 24.33 ±1.53 g/ml to 27.67 ±1.53 g/ml), total dissolved solid (from 39.53 ±2.36 g/ml to 58.50 ±0.65 g/ml) and total colour change (from 0.53 ±0.09 to 0.87 ±0.03) during the retting process were corresponding to the soaking time. As a result, this study reveals that the use of flow water for the retting process has a higher tendency to avoid sedimentation and, in the meantime, to ensure the quality of the white pepper.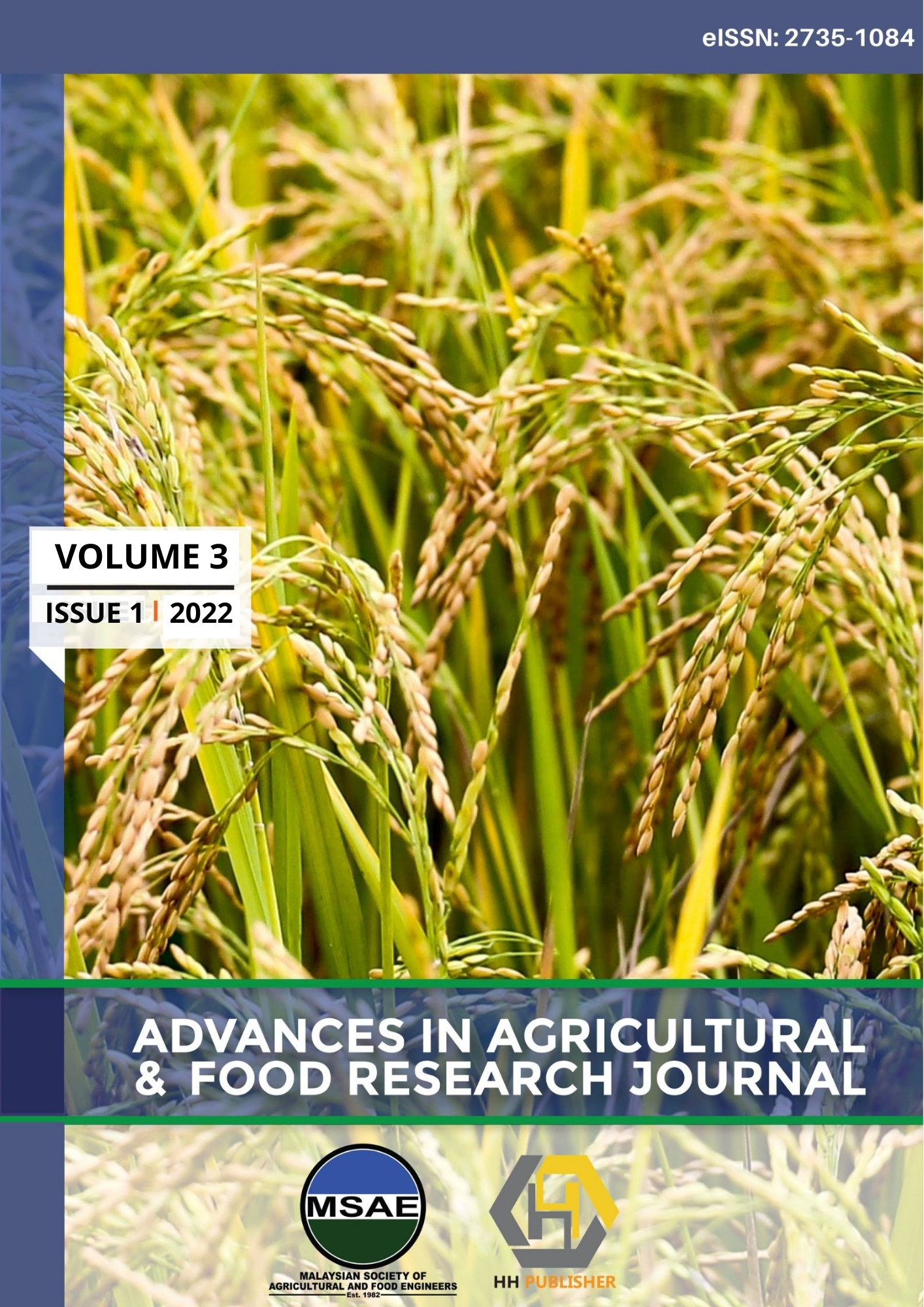 Downloads
Section
ORIGINAL RESEARCH ARTICLE
License
Copyright (c) 2022 Puteri Nurain Megat Ahmad Azman, Prof. Ts. Dr., Assoc. Prof. Dr., Ir. Dr.
This work is licensed under a Creative Commons Attribution-NonCommercial 4.0 International License.
Author(s) shall retain the copyright of their work and grant the Journal/Publisher right for the first publication with the work simultaneously licensed under:
Creative Commons Attribution-NonCommercial 4.0 International (CC BY-NC 4.0). This license allows for the copying, distribution and transmission of the work, provided the correct attribution of the original creator is stated. Adaptation and remixing are also permitted.

This broad license intends to facilitate free access to, as well as the unrestricted reuse of, original works of all types for non-commercial purposes.
The author(s) permits HH Publisher to publish this article that has not been submitted elsewhere.