Converting Durian-Based Traditional Dessert into Ready-To-Eat Durian Stick through Sausage Technology Application
Abstract
Durian known as the King of Fruit is a prominent, common native Southeast Asian fruit and very popular among the local Malaysians. Nowadays, there are various types of durian-based products available in the market such as ice-cream, cakes, chips, chocolate bars, and pre-mixed powders. There are also traditional dessert products produced using fresh durian filling such as 'dodol', 'lempuk' and 'bingka'. However, as time goes on, traditional desserts are increasingly forgotten. The aim of this study was to diversify durian-based products into Ready-To-Eat (RTE) durian stick. The stick production technique began with the process of grinding the durian paste, mixing the ingredients, stuffing the mixture into the sausage casing, steaming the mixture and chilling the RTE durian stick. Next, the firmness and moisture content of the RTE durian stick production were also analyzed. Apart from that, sensory evaluation is conducted to determine the consumer acceptance of the RTE durian stick that has been produced. Based on the results obtained, the best firmness for this RTE durian stick is 10.42 N. The value of the moisture content obtained is high, which is between 52.05% to 61.89%. The overall acceptability of RTE durian stick resulted 3.7 out of its full score which is 5. For the RTE durian stick, where the RTE durian stick was satisfactory to the panellists, the overall acceptability showed a score of 74%. In conclusion, this method can be used to increase the added value and uniqueness of the RTE durian-based stick produced, however, improvements such as product formulations and freezing methods to extend the product's shelf life is necessary for the future to produce better RTE dessert products. The RTE durian stick has potential to be commercialized for local and international markets based on the overall acceptability in terms of the texture, appearance, smell and taste.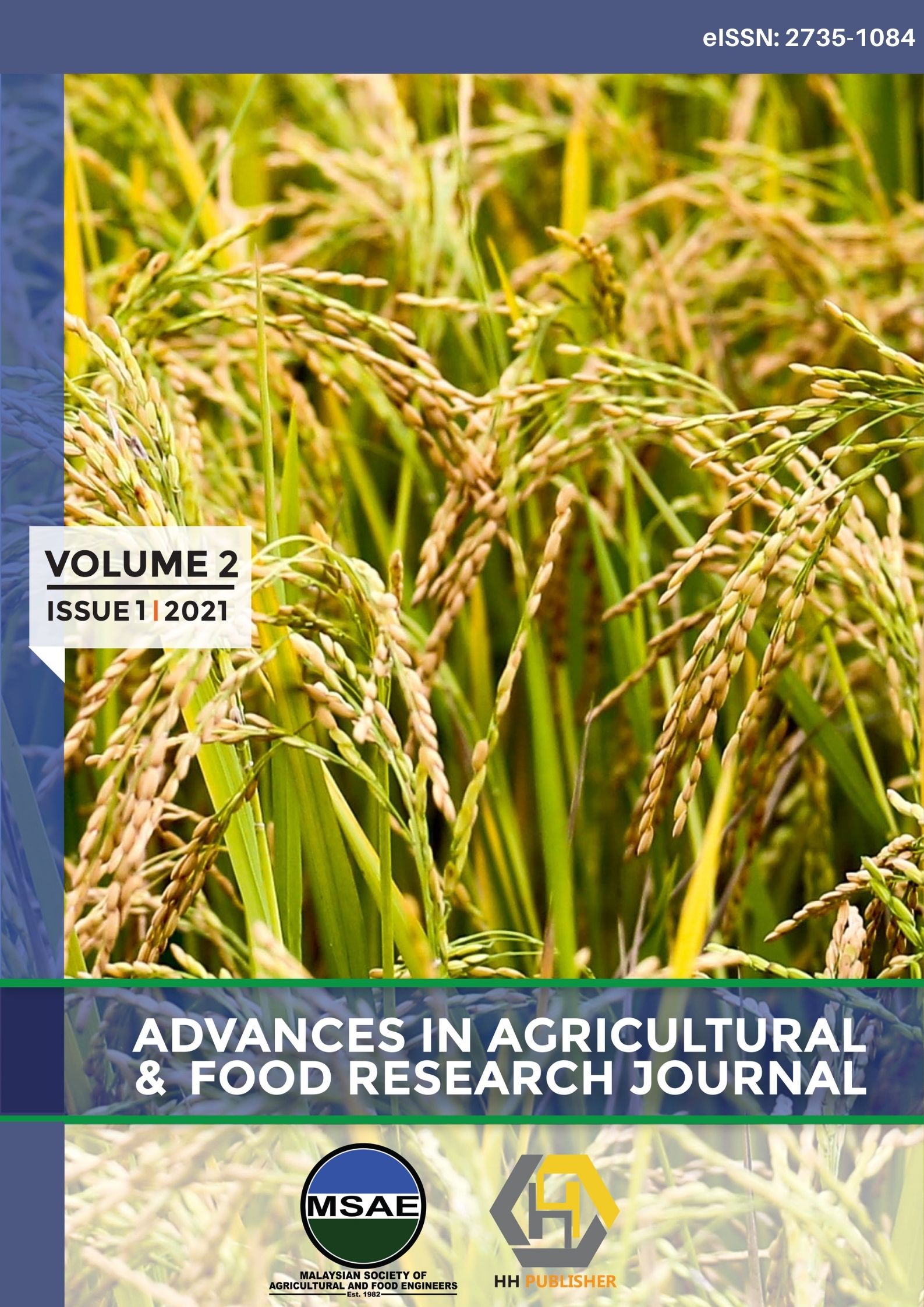 Downloads
Section
ORIGINAL RESEARCH ARTICLE
License
Copyright (c) 2021 Siti Nurumairah Mohamed Razali, Muhammad Hazwan Hamzah, Hasfalina Che Man, Mohd Zuhair Mohd Nor
This work is licensed under a Creative Commons Attribution-NonCommercial 4.0 International License.
Author(s) shall retain the copyright of their work and grant the Journal/Publisher right for the first publication with the work simultaneously licensed under:
Creative Commons Attribution-NonCommercial 4.0 International (CC BY-NC 4.0). This license allows for the copying, distribution and transmission of the work, provided the correct attribution of the original creator is stated. Adaptation and remixing are also permitted.

This broad license intends to facilitate free access to, as well as the unrestricted reuse of, original works of all types for non-commercial purposes.
The author(s) permits HH Publisher to publish this article that has not been submitted elsewhere.