Evaluation of Different Designs of Isolated Cells to Raise Single Rice Seedlings for SRI Mechanized Transplanting
Abstract
Numerous benefits of the system of rice intensification (SRI) have been documented since SRI was popularized 30 years ago. To date, more than 58 rice growing countries are practicing SRI, covering around 4 million ha of paddy fields and involving more than 10 million farmers. Many paddy farmers shy away from practicing SRI due to  extreme labour endurance and number of labors required, especially during transplanting and frequent weeding. The manual transplanting technique to ensure proper root establishment of the seedlings, makes SRI less appealing to many paddy farmers. Furthermore, the transplanting shock is a problem arises from manual transplanting technique needs to be solved  that resulted to damaged roots causing  delays in crop establishment and reducing productivity. Mechanized transplanting of the young single seedlings into the paddy fields at a wider  plantation area  eliminates drudgery and enables better exposure to sunlight, water, air, and nutrients. This paper presents a solution to overcome the problem of transplanting shock and the  back-breaking manual transplanting, which was achieved by containing the roots of each seedling in a grid of isolated cells. Several designs of the isolated cells to contain the root system were fabricated and tested. These include using aluminum square cells, polyvinyl chloride pipe circular cells, biodegradable grid cells, biodegradable conical capsules, and germinated seeds sowed in a grid without isolated cells. The typical grid cell size was 15 mm by 15 mm with a depth of each cell varied from 40 mm to 60 mm. The most promising design was one with single seedlings raised in bio-degradable capsules arranged close together to fit the conventional rice seedling tray of 300 mm by 600 mm and can accommodate 684 capsules per tray. Upon reaching 2-3 leaf stage, the seedlings with undisturbed roots are ready to be transplanted into the paddy fields using the currently available rice transplante rs.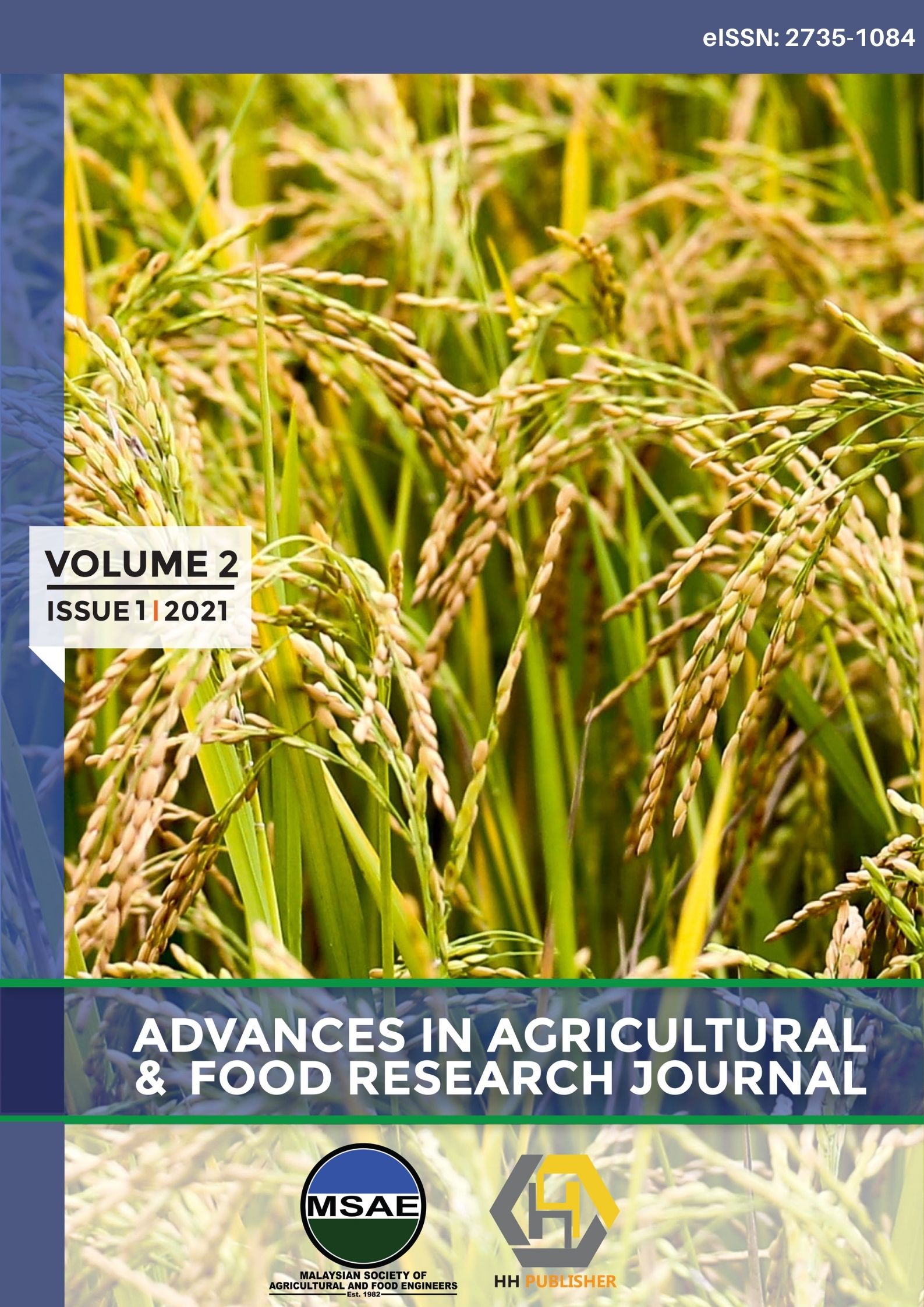 Downloads
Section
ORIGINAL RESEARCH ARTICLE
License
Copyright (c) 2020 Prof Ir Dr Mohd Amin Mohd Soom, Assoc Prof Dr Azwan Awang, Assoc Prof Dr Mohamadu Boyie Jalloh
This work is licensed under a Creative Commons Attribution-NonCommercial 4.0 International License.
Author(s) shall retain the copyright of their work and grant the Journal/Publisher right for the first publication with the work simultaneously licensed under:
Creative Commons Attribution-NonCommercial 4.0 International (CC BY-NC 4.0). This license allows for the copying, distribution and transmission of the work, provided the correct attribution of the original creator is stated. Adaptation and remixing are also permitted.

This broad license intends to facilitate free access to, as well as the unrestricted reuse of, original works of all types for non-commercial purposes.
The author(s) permits HH Publisher to publish this article that has not been submitted elsewhere.