Transfer of Technology (Tot) Skills Factors Contributing to Work Performance Among Extension Agents in Malaysian Cocoa Board, Peninsular Malaysia
Abstract
The main function of agricultural extensionists is to facilitate learning and disseminate new knowledge and technologies through non-formal educational settings. This will lead to improved agricultural productivity and increase farmers' income. In the lens of the cocoa production scenario in Malaysia, it used to be a popular crop as this sector became the third-largest producer in the world since the 1980s, however that has changed over the years. Despite the reduced size of land use and the dropping production of cocoa over the past decades, exports of cocoa beans and cocoa products are growing steadily each year. Thus, with the overwhelming demand for Malaysian chocolate products from other regions, cocoa production should be boosted and not overlooked. Transfer of Technology (ToT) can be seen as the main catalyst that can improve farmers' performance through extension agent capabilities, this study will determine the factors of ToT skills that contribute to the work performance of extension agents in the Malaysian Cocoa Board (MCB). A total of 353 productive cocoa farmers were employed in this study to evaluate the work performance of extension agents using a structured questionnaire. The data was analysed using descriptive and regression analyses. The results indicated that all the ToT skills (technical skill, technology delivery skill, and evaluation skill) are significant (p < 0.05) towards the work performance of extension agents. The R2 value of 0.520 implies that the three contributors explain about 52% of the variance in the work performance in this study. Hence, this shows the importance of ToT skills in improving the work performance of extension agents, particularly in the MCB and cocoa industry in Malaysia.
References
Abdel-Maksoud, A., & Abdel-Maksoud, B. (2015). Role of Extension Center on Farmers Training for using Modern Agricultural Technology in Polly Plastic. Case study of Thiqar province in South of Iraq. International Journal of Sustainable Development and Green Economics, 2(12), pp. 96–99.
Alhassan, Z. I. (2013). Assessment of the Potential of Agricultural Extension Delivery on Guinea Fowl (Numidea Meleagris) Production by Small Scale Farmers in the Upper East Region of Ghana (Doctoral Dissertation, University of Ghana), 2013.
Altalb, A. A. T., Filipek, T., & Skowron, P. (2015). The Role of Agricultural Extension in the Transfer and Adoption of Agricultural Technologies. Asian Journal of Agriculture and Food Sciences (ISSN: 2321–1571), 3(05).
Khan, M. Z. (2017). Assessment of Extension Agents' Knowledge and Skills Regarding Pest Management in Khyber Pakhtunkhwa Province -Pakistan, AGROFOR International Journal; 2(2), 132–141.
Rahim M. S. (2010). Human Resources Development and Transfer of Technologies and Their Relationship to Extension Agents' Job Performance. Akademika 79 (Mei–Ogos) 2010: 127 – 137.
Shah, J. A., Asmuni, A., & Ismail, A. (2013). Roles of Extension Agents towards Agricultural Practice in Malaysia. International Journal on Advanced Science, Engineering and Information Technology, 3(1),
–63.
Spencer, L. & Spencer, S. (1993). Competence at Work: Model for Superior Performance. New York: John Wiley & Sons.
Tiraieyari, N., Idris, K., Jegak, J., & Hamzah, A. (2010). Competencies Influencing Extension Workers' Job Performance in Relation to the Good Agricultural Practices in Malaysia. American Journal of Applied Sciences, 7(10), 1379.
Tiraieyari, N., Idris, K., Hamzah, A. & Uli, K. (2009). Relationship between Technical Competency and Extensionists' Job Performance. Research Journal Agriculture Biology Sciences, 5: 533–540. http://www.insipub.com/rjabs/2009/533–540.pdf.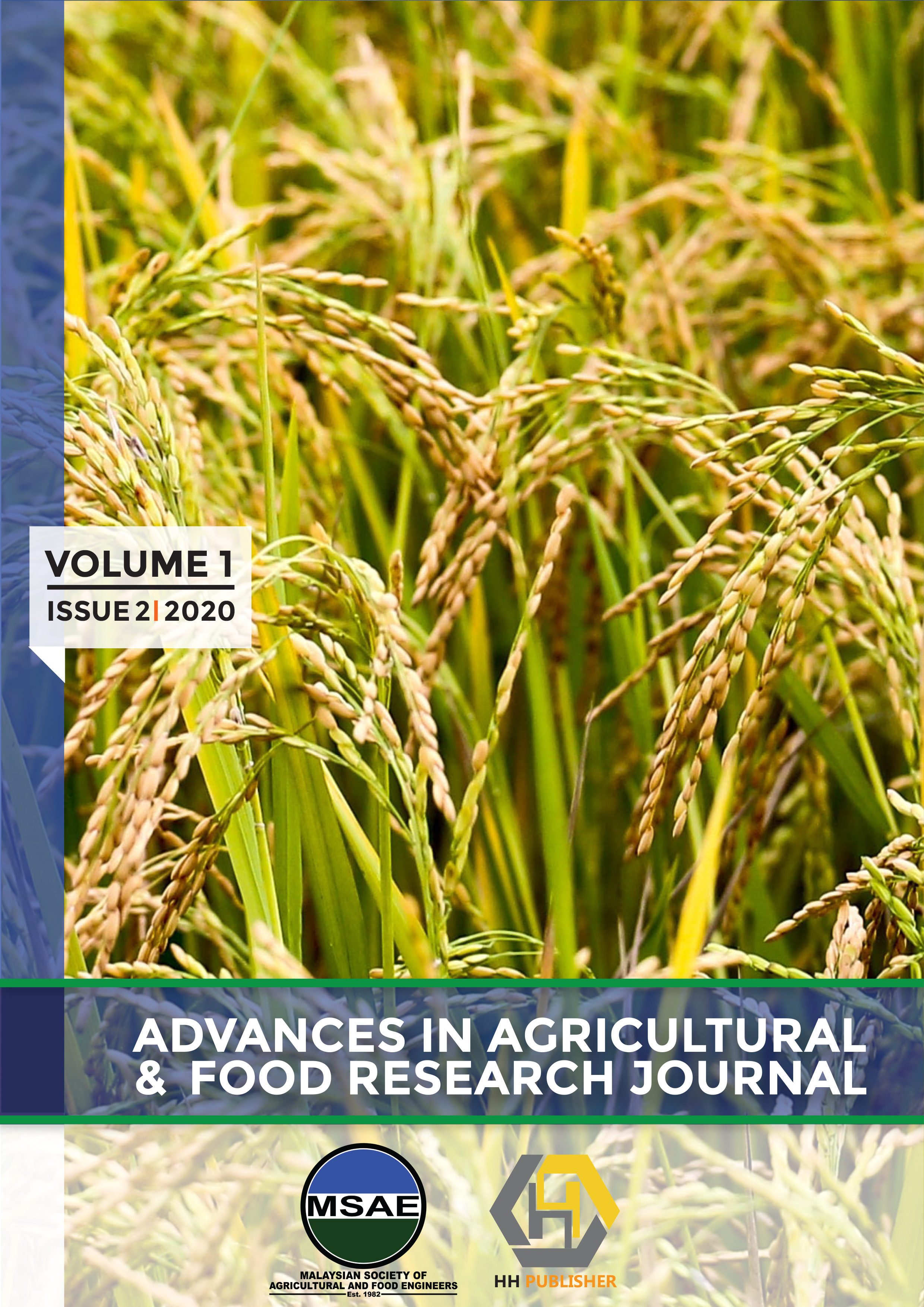 Downloads
Section
ORIGINAL RESEARCH ARTICLE
License
Copyright (c) 2020 Nur Bahiah Mohamed Haris
This work is licensed under a Creative Commons Attribution-NonCommercial 4.0 International License.
Author(s) shall retain the copyright of their work and grant the Journal/Publisher right for the first publication with the work simultaneously licensed under:
Creative Commons Attribution-NonCommercial 4.0 International (CC BY-NC 4.0). This license allows for the copying, distribution and transmission of the work, provided the correct attribution of the original creator is stated. Adaptation and remixing are also permitted.

This broad license intends to facilitate free access to, as well as the unrestricted reuse of, original works of all types for non-commercial purposes.

The author(s) permits HH Publisher to publish this article that has not been submitted elsewhere.

Abstract viewed = 393 times PDF downloaded = 246 times