Youth's Intention to Venture into Agriculture Sector
Abstract
This study attempts to determine the factors influencing youth's intention to venture into agriculture sector. Since Malaysia is a developing country, unemployment is one of a major issue especially youth unemployment. Malaysia government recognised that agriculture sector is an important sector to contribute nation GDP followed by service and manufacture. Government implemented actions through programmes for attracting youth's intention. However, youth still lack of intention to venture into agriculture sector. Data was gathered through survey questionnaire on a total of 245 respondents
who are 15 to 40 years old. Data was analysed by using SPSS system and analyse methods are descriptive analysis, factor analysis, Chi square analysis and multiple regression analysis. Based on the result, it can conclude that youth's intention will be affected by knowledge, attitude and acceptance as well as gender, age, marital status and education field of youth. By setting agriculture as an obligatory subject and offering agriculture based activities, there are recommended to government, agriculture
agencies and universities to take responsibilities of attracting youth to venture into agriculture sector.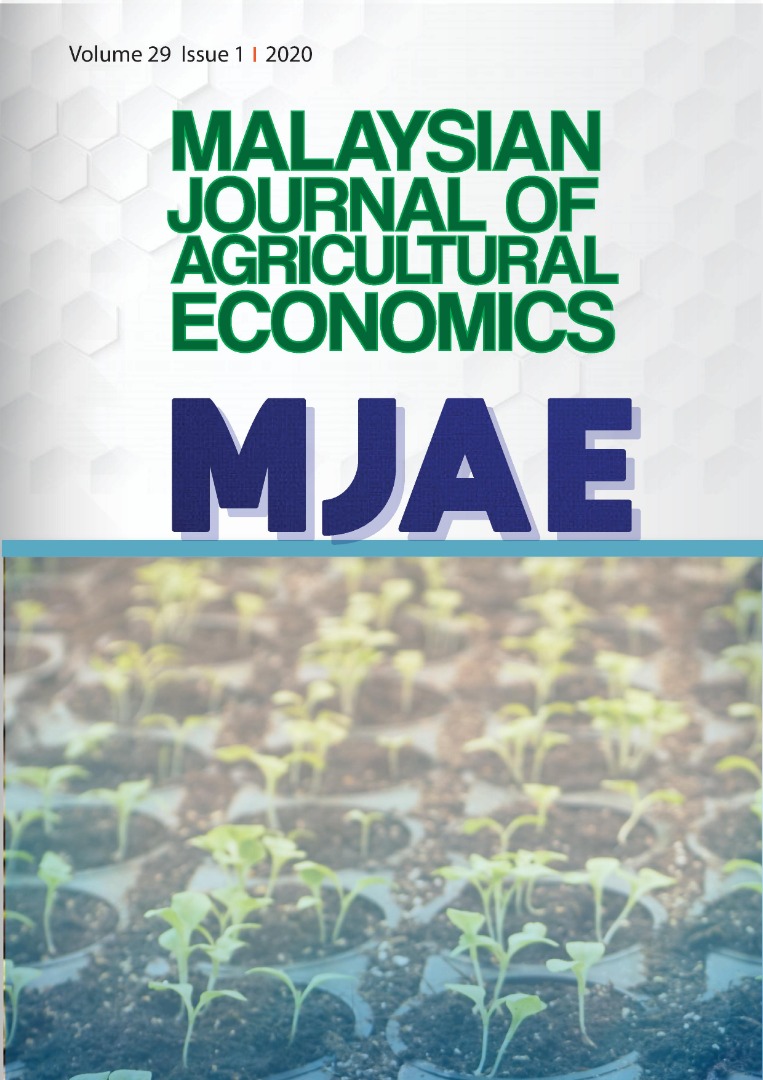 Downloads
Section
Original Research Article

Abstract viewed = 262 times PDF downloaded = 480 times