About the Journal
Focus and Scope
Progress in Microbes and Molecular Biology publishes rigorously peer-reviewed research across the complete range of microbiology and molecular biology. This journal is devoted to advancing and disseminating knowledge in aquatic microbiology, terrestrial microbiology, food microbiology, microbial immunology, microbial symbioses, microbiotechnology, virology, biology, and covering the fundamental, application, and advances of microbiology, molecular biology, and biological sciences.
Progress in Microbes and Molecular Biology accepts original research articles, review articles, mini-reviews, systematic reviews, methods, case reports, mini-reports, genome reports, and editorials on the microbes, molecular biology, and biological sciences spectrum.
Publication Frequency
The publication frequency of Progress in Microbes and Molecular Biology is annually.
Open Access Policy
Progress in Microbes and Molecular Biology is a Gold Open Access journal. Author(s) shall retain the copyright of their work, but grant to the Publisher a license to publish.
Progress in Microbes and Molecular Biology works under the license of Attribution-NonCommercial 4.0 International (CC BY-NC 4.0), which allows copying, distribution, and transmission of the published work with the acknowledgment of the original creator. This broad license intends to facilitate free access to, as well as the unrestricted reuse of, original works of all types.
Peer Review Process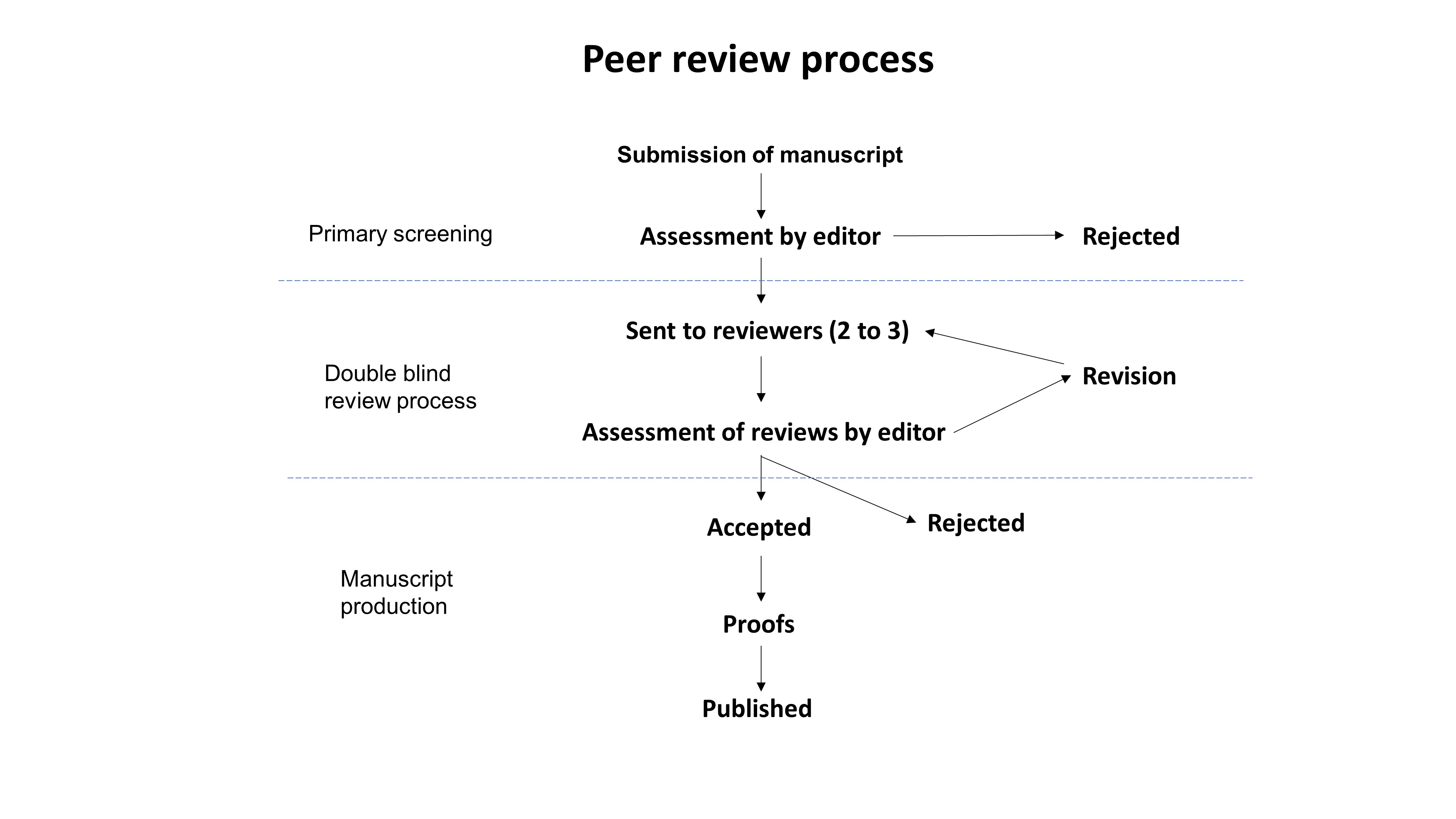 Journal Publication Ethics
Progress in Microbes and Molecular Biology's manuscript management adheres to "Code of Conduct for Journal Editors" and "Code of Conduct for Publishers" and Best Practise as stipulated by Committee on Publication Ethics (COPE) to prevent misconduct of research papers.
Charges
Article Processing Charge (APC)
If the manuscript is accepted for publication, the author requires paying for an Article Publication Fee (APC) to cover publication costs. 
APC is RM1500.
Discounts on APC
PMMB is devoted to supporting the transition of all research to open access fully, thus, we regularly offer APC waivers or discounts. Waivers may be granted at the Publisher's discretion and should be discussed with the editorial office when submitting the article. For authors from low- and middle-income countries, waivers or discounts may be granted on a case-by-case basis. Applications submitted before article submission are assessed by the Managing Editor based on the quality of the research article and the authors' ability to pay.
Revenue Sources
Progress in Microbes and Molecular Biology is financially supported by the Open-Access model system under the HH Publisher. Business models or revenue sources (e.g., author fees, subscriptions, advertising, reprints, institutional support, and organizational support) shall be clearly stated or otherwise evident on the journal's website. Publishing fees or waiver status should not influence editorial decision-making.
Advertising
Progress in Microbes and Molecular Biology shall state the advertising policy if relevant, including what types of adverts will be considered, who makes decisions regarding accepting adverts, and whether they are linked to content or reader behaviour (online only) or are displayed at random. Advertisements should not be related in any way to editorial decision-making and shall be kept separate from the published content.
Direct marketing
Any direct marketing activities, including solicitation of manuscripts that are conducted on behalf of the Progress in Microbes and Molecular Biology, shall be appropriate, well-targeted, and unobtrusive. Information provided about the publisher or journal is expected to be truthful and not misleading for readers or authors.