STEM Enculturation in Agricultural Engineering: The Needs for Government, Academia, Industry and Community Collaborations
References
Academy of Sciences Malaysia. (2012). Teaching and Learning of Science and Mathematics in Schools-Towards a More Creative and Innovative Malaysia: ASM Advisory Report 2/2011. Kuala Lumpur.
Academy of Sciences Malaysia. (2018a). Science Outlook 2017: Converging Towards Progressive Malaysia 2050. Kuala Lumpur.
Academy of Sciences Malaysia. (2018b). Thought Leader. In 2018 Annual Report. https://doi.org/10.12681/sas.500
Cuff, B. M. P. (2017). Perceptions of subject difficulty and subject choices: Are the two linked, and if so, how ? Retrieved from https://www.gov.uk/government/publications/students-subject-choices-at-gcse-and-a-level
Hafizan, E., Shahali, M., Ismail, I., & Halim, L. (2017). STEM Education in Malaysia: Policy, Trajectories and Initiatives. Asian Research Policy, 8(2), 122–133.
Islamic Relief Malaysia. (2019). STEM Cultivate Interests in Science, Mathematics & Engineering for Indigenous People. Retrieved April 23, 2020, from Islamic Relief Malaysia website: https://islamic-relief.org.my/ms/stem-pupuk-minat-ilmu-sains-matematik-kejuruteraan-kepada-orang-asli/
Juferi, N. E. (2020). Orang Asli Student Community Outreach Programme. E-Putra Newsletter, (53), 1–5.
Lau, R. (2019, April 7). Tough love for STEM threatens labour market. Borneo Post.
Ministry of Education Malaysia. (2013). Malaysia Education Blueprint 2013 - 2025 (Preschool to Post-Secondary Education). In Ministy of Education Malaysia. https://doi.org/10.1016/j.tate.2010.08.007
Ministry of Education Malaysia. (2017). Malaysia Education Blueprint 2013-2025 : 2016 Annual Report. Putrajaya.
Mustafah, A. M. (2019). Reaching Out Urban Agrischool : Urban Agriculture Education through Greenhouse Concept. Synthesis, (02), 1–28.
Mustafah, A. M., Jamaludin, D., Jahari, M., Hamzah, M. H., & Khairudin, N. (2019). Urban AgriSchool: Urban Agriculture Education through the Greenhouse Module. In M. A. M. Jedi, M. H. Johari, Z. M. Nopiah, H. M. Affandi, N. Razali, H. Othman, … M. H. Osman (Eds.), National Innovation and Invention in Engineering and Built Environment (pp. 24–29). Bangi: Universiti Kebangsaan Malaysia.
Ng, C. H., & Adnan, M. (2018). Integrating STEM education through Project-Based Inquiry Learning (PIL) in topic space among year one pupils. IOP Conference Series: Materials Science and Engineering, 296(1). https://doi.org/10.1088/1757-899X/296/1/012020
Ramli, N. F., & Talib, O. (2017). Can Education Institution Implement STEM? From Malaysian Teachers' View. International Journal of Academic Research in Business and Social Sciences, 7(3), 2222–6990. https://doi.org/10.6007/IJARBSS/v7-i3/2772
The Star. (2019, September 28). Govt worried over dwindling number of STEM students. The Star, pp. 9–10.
Zulkifli, N. (2020, February 10). Girls need to see women in science. New Straits Times.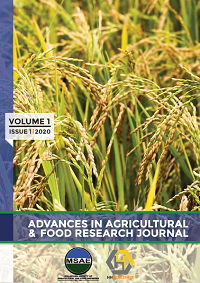 Downloads
License
Author(s) shall retain the copyright of their work and grant the Journal/Publisher right for the first publication with the work simultaneously licensed under:
Creative Commons Attribution-NonCommercial 4.0 International (CC BY-NC 4.0). This license allows for the copying, distribution and transmission of the work, provided the correct attribution of the original creator is stated. Adaptation and remixing are also permitted.

This broad license intends to facilitate free access to, as well as the unrestricted reuse of, original works of all types for non-commercial purposes.
The author(s) permits HH Publisher to publish this article that has not been submitted elsewhere.